Ballroom Dance Lessons
Butner
Arthur Murray Durham
Learn to dance
Never miss out on another dancing opportunity again! Whether you just want to survive on the dance floor or stand out in the crowd, learning to dance has never been easier.
Believe it or not, most students start as total beginners. By using our proven method, our team of certified instructors will help get you on the dance floor in no time. You'll even be dancing on your very first lesson!
Walk In, Dance Out ®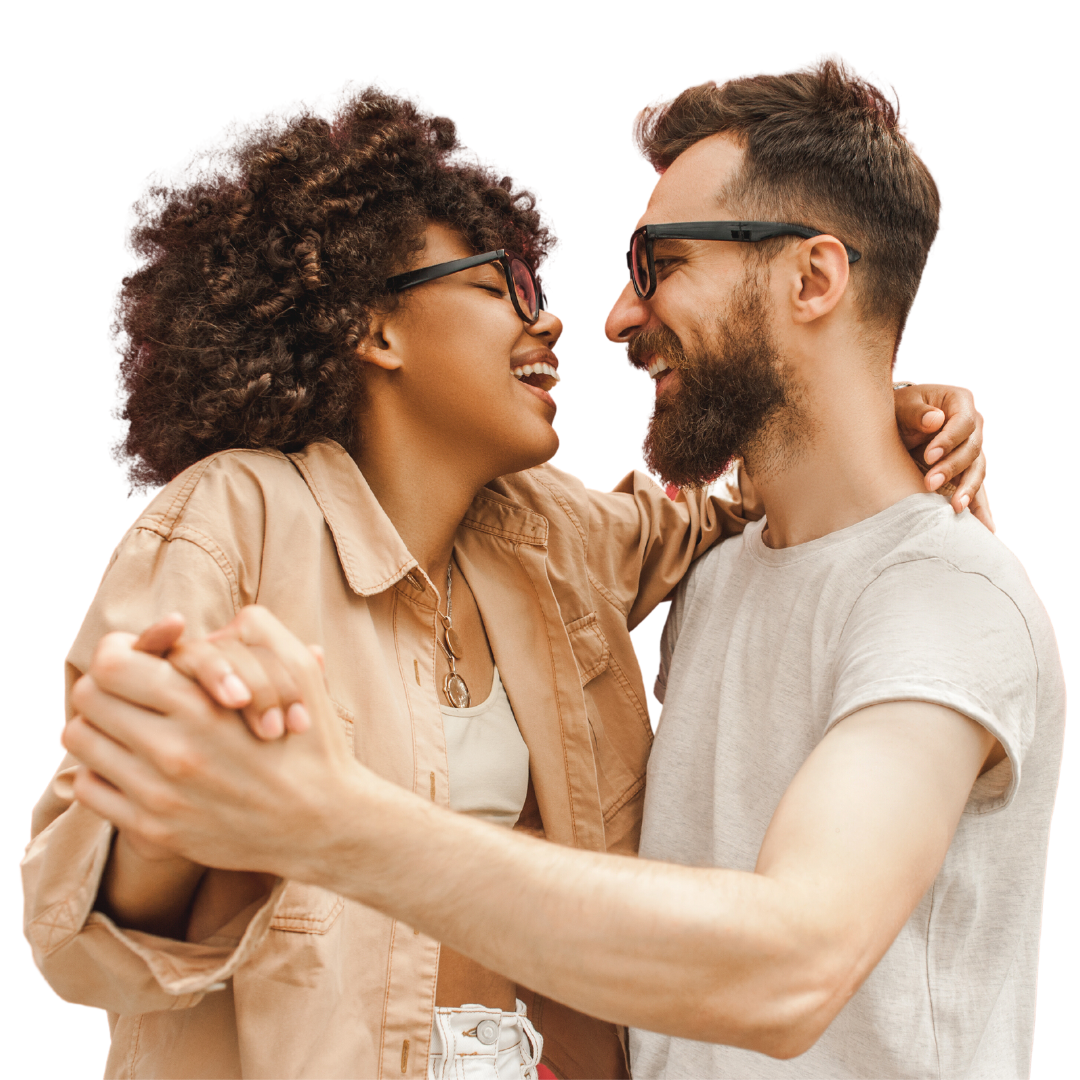 Dance Lessons Butner
Looking for ballroom dance lessons near Butner? Look no further! Located near beautiful Butner, NC, not far from Home Plate Restaurant and the Butner Athletic Park, we teach dance lessons for the greater Durham area.
Arthur Murray has been a staple in the community for many years, and we look forward to teaching Butner to dance for many more years to come.
Whether you're looking for a Waltz, Swing, or Foxtrot, or maybe a Salsa, Tango or Country Two-Step; with over 30 styles of dance to choose from, we've got you covered. No matter the occasion.
Get started with ballroom dance lessons in Butner today and see what dancing can do for you!
New Students
What to expect on your first lesson
After answering a few questions about your goals, aspirations, and the look and feel you'd like to have, you'll be guided through a few basics by one of our highly-trained instructors.
You'll start to learn to dance on your very first lesson, and leave with a plan of action for the next few sessions.
At Arthur Murray, we've developed a fool-proof method to help you learn to dance the quickest way possible and achieve your goals.
Studio Info
Address
Contact
Hours
Tuesday - Thursday: 11:30am - 9pm
Friday: 12:30pm - 10pm
Saturday 10am - 7pm
What our clients are saying...
My fiance and I took a series of classes at Arthur Murray to prepare a routine for our first dance at our wedding. We were blown away by how well they prepared us for our special day! Cameron, Maria, and Joel did a phenomenal job of helping us build the perfect routine and learn to dance it confidently! We were complete beginners coming into the classes, and they did a phenomenal job teaching us about the basics of dancing as well as more advanced techniques...

Finding a studio with instructors like Maria and Joel has been a blessing. I registered for an open salsa night and it was fantastic. Not only was Joel great at instructing the group but we had so much fun doing it too. His energy is contageous. They performed a dance in some shiny outfits, it was SO FUN! What.An.Experience!! Joel even asked me to dance and helped me one-on-one to teach me. Definitely makes you feel welcomed. Can't wait to come back

Y'all I RAVE about Arthur Murray of Durham to every person I meet! I danced in college, but hadn't taken one-on-one lessons until coming here. They are extremely knowledgeable, make you feel right at home regardless of skill level, and have developed a sense of community between all the students and honestly anyone who walks through the door. All are welcome and anyone can dance. If you've been thinking about learning/taking lessons/etc, this is the place!!